Aquatic Weed & Algae Control Services
As beautiful as our ponds may be, it's difficult for them to survive on their own. It takes the right amount of care and environmental awareness to ensure a sustainable source of water and wonder for your home. That's why "Thomas Aquatic Weed Control and Pond Services" is here to help.
Our aquatic weed, grasses and algae controls help keep your pond fresher, useful and prettier than ever. With years of experience in the industry, we've developed a method of care and service that is guaranteed to add vitality and beauty to your water, at a cost that is both affordable and competitive.
AQUATIC WEED, GRASSES & ALGAE CONTROL
in ponds, lakes and other bodies of water…
AQUATIC WEED CONTROL
It´s just what it sounds like.  Aquatic because it is in a body of water, and consists of eliminating and/or controlling the out-of-control, overgrowth and "unwanted" aquatic plants, grasses-vegetation and algae through a process of chemical or biological treatment..
TARGETED TREATMENTS
for specific plants or weeds … and/or Targeted specific locations.
POND DYE APPLICATION
which helps retard the growth of weeds & plants…
---
ANNUAL CONTRACTS AVAILABLE
---
We Offer – Aerators & Fountains for sale…
Aerators and fountains are:
Aesthetically appealing

Environmentally friendly

An economical method for producing high oxygen transference which aids in prevention of fish stress and mortality

Helpful to Increases growth rate, removes carbon dioxide and ammonia, and prevents algae growth;
We are proud to be a distributor for … 
The Powerhouse, Inc. – Aerators and Fountains:
Affordable, reliable, energy efficient, simple to install, easy to maintain – that is the essence of every product manufactured by "

The Power House, Inc"

(

www.thepowerhouseinc.com

).

Aerators & Fountains

Light systems for beautifying

Flo-Ration devices for more aeration

Ice Eaters (for Northern areas where water ponds freeze over..
We can order for you and help with the installation.  Or have it shipped direct to you….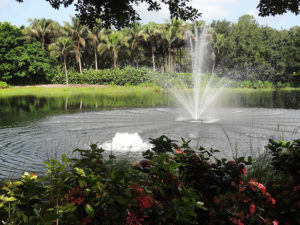 ---